How do we begin to describe Vide Forex broker company? First, we should emphasize that the company is based in Seychelles, which means it is not regulated by any reputable authority. Trading with an unregulated broker is quite a gamble, and you should think about whether you are willing to take that risk before you decide trading with them. The company is operated by BinaryMate, which is a private company based somewhere in Scotland. However, this should serve as a red flag, considering that all UK brands need to be regulated by FCA in order to function within the trading industry. However, this is not the case with Vide Forex, despite the fact that the company is based here.
Another huge red flag that caught our eyes is the fact that Vide Forex uses misleading language on their webpage. Namely, as soon as you visit their webpage you will be bombarded with flashy ads and promises of safe and guaranteed return on investment. This all may sound promising, but you should always remember that trading is an unpredictable activity. Therefore, it is impossible for anyone to guarantee you returns, profits or anything similar.
The overall image and reputation of the company show that Vide Forex is not reliable or trustworthy. When we researched this company further online, we mostly found bad comments from disappointed clients. Another thing that we should note is that we did find two or three positive reviews, though. However, they sound too good to be true, almost as if they wrote them on their own. This is a quite poor business practice if you ask us. Still, we created this review to try and cover all our blind spots, so you can make a smart trading decision. Keep reading to learn what we found out.
Platform and Execution Score: 71%
Vide Forex takes pride in the fact that they have created their own in-house trading platform. This does bring many advantages to the clients as well as the company itself. First, since the company is in charge of the creation and regulation of the trading platform, they can always be updated about what is happening and what needs to be changed or improved. Next, they are also in charge of providing reliability and safety for all the clients that are using the platform. While this may sound reassuring, we should also note that you can never know what you're in for, with an unregulated platform, which Vide Forex is, after all.
The platform is overall easy to use and it loads instantly. There is a wide variety of trading tools available on it, as well as a list of tradeable assets and their latest market performance. You can choose from around 50 CFDs, currency pairs and commodities for your portfolio. The platform design is quite appealing and without clutter, unlike the rest of the website. At the very centre of the trading platform is a detailed chart that shows how an asset is performing on the market in real-time.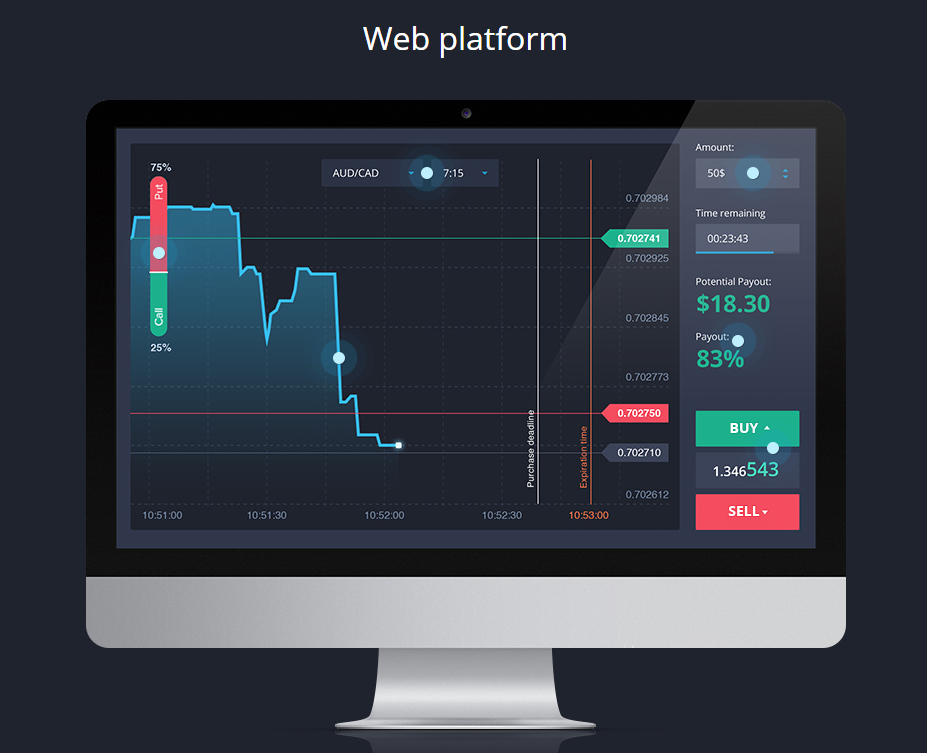 Another significant feature of the Vide Forex platform is the live chat room, in which you can engage with other traders and learn from their experience. The only unfortunate thing about this platform is that it is not available in the mobile version, so you cannot access it through your smartphone or tablet.
Lastly, this platform gives you the opportunity to try the Copy trading option. As the name would suggest, this type of trading allows you to trade automatically, by copying the moves of other traders on the platform. However, this does not guarantee you a win, so you should take that into consideration as well.
Withdrawal Speed SCORE: 53%
Vide Forex has around 10 payment options in total for your depositing and withdrawal needs. They are all secured with the top-notch 256-bit SSL encryption, which is one of the safest software in the business. These payment methods include credit cards, bank wire transfer, and also some e-wallets including Bitcoin, Ethereum, Litecoin and Perfect Money, to name a few. All in all, it is a pretty satisfying selection to go around.
The best part about this section is that your deposits are processed right away, no matter which option you choose. On the other hand, withdrawals can take up to 1 hour, which is quite fast and efficient if you ask us. Also, it should be noted that this does not apply to the bank wire transfer option, which can take about 2 to 5 business days. There is also a 5% fee in case you are using the credit card option. Also, the minimum amount for withdrawals is $50. The accepted currencies include EUR, USD, GBP and RUB.
Support and Assistance SCORE: 58%
The Vide Forex team has quite a unique approach to customer support. Namely, their pride and joy come in a form of the video live chat feature with a twist, where you can interact directly with the agents. Compared to the industry standards, we have found that this option is one of the most appealing ones when it comes to support, as well as easy to use.
You can chat with the helpful agents publicly or through a private link, whichever is more suitable for you. And in case this option is not appealing to you, you can also contact them via e-mail or telephone numbers for US and Australian clients. However, we have to admit that this is quite suspicious, considering that the platform does not even accept clients from these countries.
Education and Tools SCORE: 38%
The educational centre of this company is not particularly appealing. It does not give you a lot of options for perfecting your trading knowledge aside from a few tutorial videos and guides. In addition, there are also some sections that explain the technical and fundamental analysis, which is quite helpful. However, this section does look a lot like any other that you can find online, whether it is on other trading websites or even Wikipedia.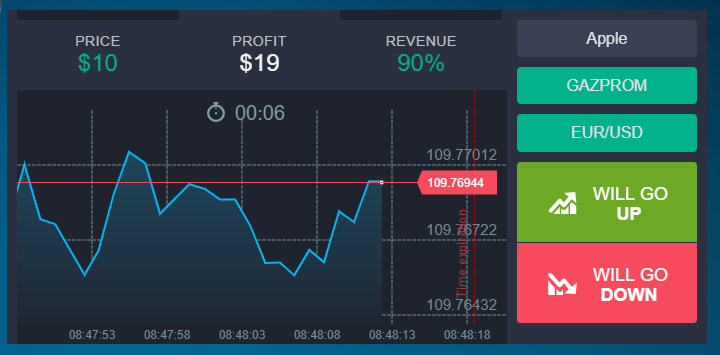 Overall, the company could use some brushing up on the latest trading innovations and trends, as well as improve its educational section. Some licencing information couldn't hurt, as well. It would definitely come a long way with earning the trust of the clients.